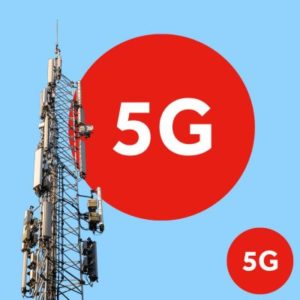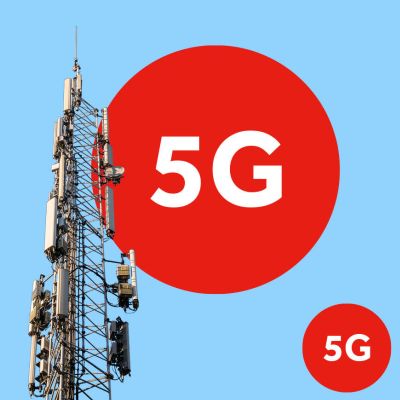 VodafoneZiggo is begonnen met de uitrol van 5g in Nederland. Dat meldt het bedrijf in een bericht op de eigen website. Het netwerk is op dit moment in meer dan de helft van Nederland te gebruiken. De provider wil eind juli in heel Nederland een 5g-dekking hebben. Momenteel biedt VodafoneZiggo 5g wel aan op dezelfde frequentiebanden als 4g.
Vodafone-klanten moeten naast een compatibel toestel ook 5g in hun abonnement hebben, schrijft het bedrijf. Dat zijn voorlopig alleen de Red en Red Pro-abonnementen. Vodafone zet de dekking op dinsdag aan in 'ruim de helft van Nederland', al zegt het bedrijf niet waar die dekking precies ligt. In de komende weken wordt 5g ook in de rest van het land geactiveerd. De provider wil eind juli overal in Nederland dekking hebben.
VodafoneZiggo gebruikt bestaande 4g-banden
VodafoneZiggo gebruikt de bestaande 4g-banden voor het nieuwe netwerk. Het is niet bekend of dat 1800, 2100 of 2600MHz is, of een combinatie van al die banden; verschillende 5g-telefoons ondersteunen die frequenties. De nieuwe frequentiebanden 700 en 1400MHz komen pas na de veiling van dit voorjaar beschikbaar, de 3,5GHz-band volgt pas over een paar jaar. VodafoneZiggo maakt gebruik van Dynamic Spectrum Sharing om op een zendmast één frequentieband twee netwerktechnieken te ondersteunen. Gebruikers die buiten de 5g-dekking vallen, schakelen daardoor automatisch terug naar 4g.
Tien procent snelheidsverhoging
De beloofde snelheidsverhoging is zo'n tien procent ten opzichte van het huidige 4g. Op termijn moet dat oplopen naar maximaal 1Gbit/s en een latency van 20 milliseconden, maar dat is pas als de nieuwe 5g-frequenties uit de veiling in werking treden. Bron: VodafoneZiggo / CHANNELCONNECT
Wilt u meer weten over de mogelijkheden van 5G en wat dit voor u kan betekenen? Mail naar 
sales@trimessa.n
l of bel met 088 – 2015 205 (sales)